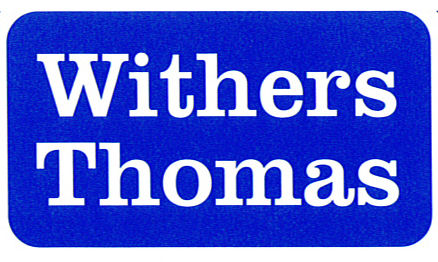 Property Agency
Withers Thomas offer a commercial and residential property agency, which deals with all aspects of buying and selling property, whether this is residential, shops, offices, industrial or warehouses. We are in a position to assist you with a disposal or an acquisition on normal commercial terms. Please contact Adam Thomas, for any further help or assistance.
Valuations
We are available to carry out inspections ranging from valuations for banks and other major lending institutions, for annual accounts or for any other book-keeping purpose.
Professional Services
Under the personal direction of Senior Partner, Alan Thomas, we are able to represent both landlords and tenants in matters such as rent reviews, lease renewals, rating appeals, and tribunals, landlord/tenant disputes, valuation acquisition and/or disposal.
Investment and Development
Our senior partner, Alan Thomas, has experience in the market of commercial investment properties, and is available to act either for vendor disposal of premises or acquisition on behalf of clients. In addition, he deals with sales and acquisitions of development properties and land, through to overseeing planning approvals and sales of completed developments.